Automobile
The last decade witnessed a huge makeover in the automotive industry and has transformed into a data-driven one.
About Client
The client is a German automotive safety supplier with sales to all leading car manufacturers worldwide. Their vision of 'Saving More Lives' is a remarkable initiative and a boon to humankind. Designed to minimize the occurrence and consequences of motor vehicle collisions, they study and practice design, fabrication, hardware, and regulations. Working day in and out to find ways to minimise every form of vehicle-related accidents or mishaps.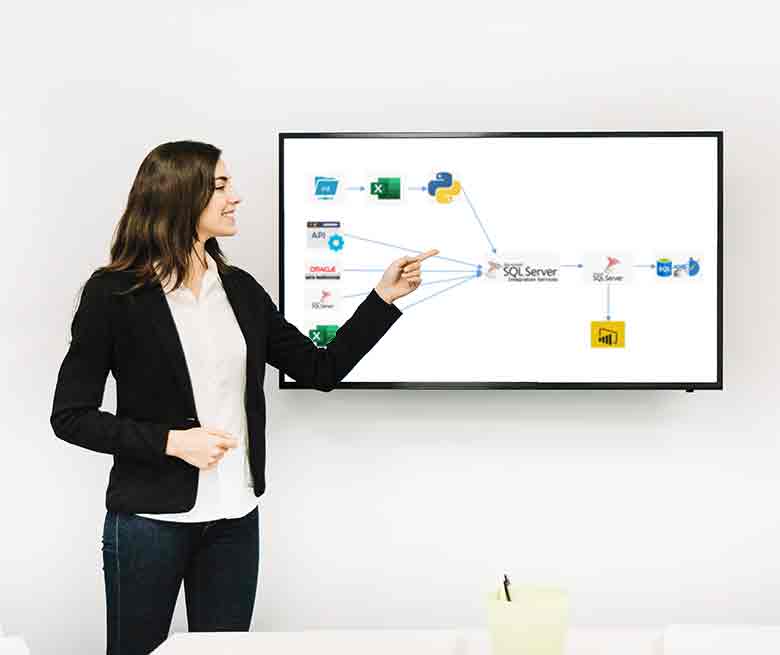 Objective
The virtue and importance of this vision to humankind have guided our daily work. And it is with this prime concern that our client approached us. They required us to develop a secure and robust financial dashboard. This financial dashboard is used to analyse engineering change requests for each project detail scattered in different applications.
Data fetched from different sources were loaded into staging tables.

Data Extraction, Data cleaning and Data Transformation were done effectively using SSIS.

Used Python to extract data from a large volume of excel files on the FTP server.

Used C# script to fetch data from API and trigger alerts to the user in case of any failure.

Interactive dashboards were created using PowerBI.
The PBI report helps the top management to understand the savings in every engineering change of production. It helps business users to gain insight into their vast amounts of data and benefits them to recognize new patterns and errors in the data.